The possibility of new dietary guidelines in the USA are bringing up the coffee debate again. For our purposes, the question is – should migraine patients be drinking more coffee? Or, at least, should they feel free to enjoy three or four cups a day?
The Dietary Guidelines Advisory Committee, which meets every five years, is recommending new guidelines, most of which seem to be catching up with what research has been saying for a long time. Stop stressing over eggs. Eat lots of plants. Cut back on the refined sugars. No surprises there.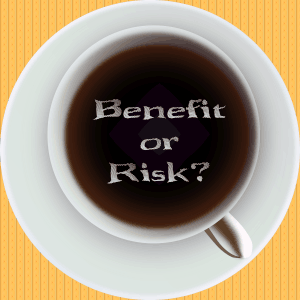 But along with eggs, a very specific food was discussed – coffee.
The report, released in February, suggests not only that three to five cups a day (about 400mg of caffeine) may be safe, but that they may be a benefit, in particular fighting cardivascular disease, which is a risk for migraine patients.
The report does say that caffeine intake should be significantly lower for pregnant women, children and adolescents, and that greater amounts of caffeine (such as those found in energy drinks and caffeine supplements) may be harmful for all age groups.
Some things should be noted about the report:
Research is showing that there are benefits to drinking a "moderate" amount of coffee.
There are potential problems with adding sugar and/or milk to your coffee (the most notable problem is that these add significant calories).
When researchers say that a moderate amount of coffee is not "harmful", they are talking about certain types of harm (premature death, cancer, and certain other types of chronic illness).
Interestingly enough, the advisory committee specifically pointed out that "individuals who do not consume caffeinated coffee should not start to consume it for health benefits alone."
Research reviewed did not say that 3-5 cups of coffee was always a good thing, only that the weight of evidence for certain things was in its favour.
Some of the research was actually not specifically with coffee, but with other types of caffeine, such as tea. In other words, although the report is mostly talking about coffee, in some cases other sources of caffeine may be better for you than coffee is, and that the caffeine itself may not always be the beneficial ingredient.
The committee also admitted that there is a lot of research to be done regarding the effects of coffee/caffeine. Why does it help in certain cases? Is it contributing to sleep problems, and thus indirectly causing other health issues? What is its long term effect on depression?
The biggest concerns when it comes to headache and migraine and coffee – more specifically, caffeine – is withdrawal. This includes not having caffeine at the same time each day (for example, if you sleep in on weekends) or having more or less depending on the day. That's way the best advice, in the opinion of this author, has been to keep caffeine intake low and consistent.
Another important thing to remember is that many of the benefits of coffee are small, and may be better obtained from other sources, such as fruit and vegetables.
The connection between headache or migraine and caffeine was not examined in this report. However, because migraine patients do tend to be more sensitive to quantities and changes, it is probably still a good idea for doctors to recommend that patients keep their caffeine intake low, and consistent. Improving your diet in general will probably do far more good than increasing your coffee drinking.
And remember, with or without migraine, the study recommends avoiding large amounts of caffeine (don't forget that caffeine that may be in your medication!), and being cautious about adding things to your coffee or tea.

And a note about aspartame
Interestingly enough, migraine did come up in this report, in the section about aspartame. They committee itself did not come to a conclusion about the connection between aspartame and migraine because they felt that not enough large studies had been done. However, they did point to studies which showed an increase in migraine attacks with aspartame consumption. The committee's educated guess is that a small subset of the population may be susceptible to aspartame-induced headaches.
So if you're already drinking coffee, you might want to add aspartame to the things you're not adding to it.
For more information: