A recent study has uncovered a possible link between migraine and dementia.
As we've talked about before, most doctors and researchers will tell you that there is no connection between migraine and Alzheimer's. At least, no solid connection.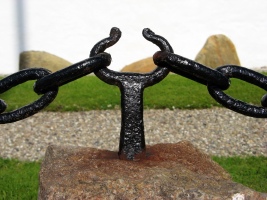 In other words, you probably don't have to be afraid that your migraine attacks will lead to Alzheimer's later in life. Read more here: Alzheimer's and Headaches
However, there are enough similarities between the two – symptoms and related conditions – to make you wonder if there may be a connection somewhere.
This study was about dementia in general (Alzheimer's is a type of dementia). The researchers looked at magnesium levels in 10,000 patients, finding that those with low – and high – magnesium levels were more likely to develop various types of dementia.
Now we don't know why high magnesium levels would relate to dementia. Hypermagnesemia, as it is called, is quite rare – in fact, only two of the patients who developed dementia had high magnesium levels – that's only 0.24%, so that makes it hard to develop any strong conclusions.
However, patients with low magnesium made up over 13% of the dementia patients.
There are various theories about why low levels of magnesium would be related to dementia, but we do know that many migraine patients have low magnesium levels, and many benefit from taking magnesium supplements.
Although the researchers emphasize that more study is needed, the bottom line for us is that it is wise to keep your magnesium levels in the normal range. In the study, the researchers used a blood test that checks serum magnesium levels. You can also try the magnesium RBC blood test, which seems to be more accurate.
For some important notes about the RBC test, see Magnesium RBC Blood Test from Dr. Carolyn Dean (author of the very highly rated The Magnesium Miracle).
For more on this study from the migraine perspective, see Dementia and magnesium levels.
To see the abstract of the study, visit: Serum magnesium is associated with the risk of dementia