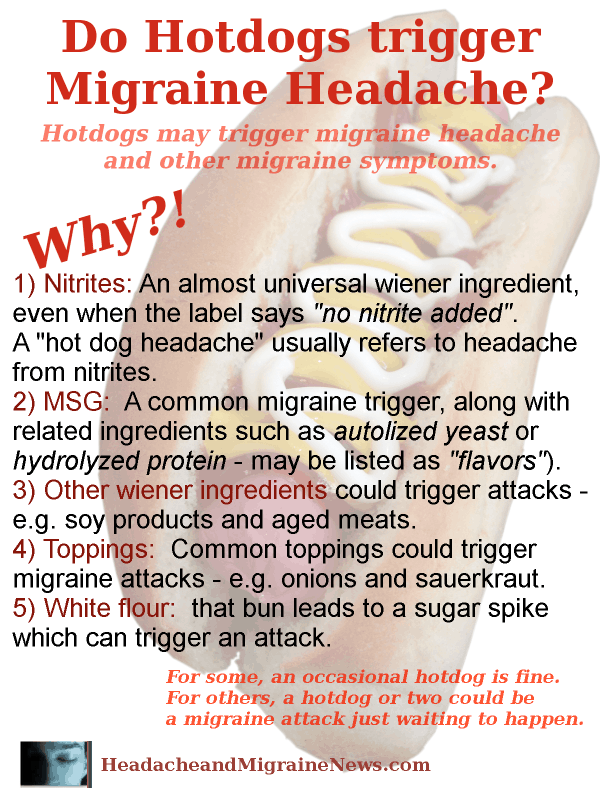 Hotdogs may trigger migraine headache and other migraine symptoms.
Why?
Nitrites: An almost universal wiener ingredient, even when the label says "no nitrite added". A "hot dog headache" usually refers to headache from nitrites.
MSG: A common migraine trigger, along with related ingredients such as autolized yeast or hydrolyzed protein – may be listed as "flavors").
Other wiener ingredients could trigger attacks – e.g. soy products and aged meats.
Toppings: Common toppings could trigger migraine attacks – e.g. onions and sauerkraut.
White flour: that bun leads to a sugar spike which can trigger an attack.
For some, an occasional hotdog is fine. For others, a hotdog or two could be a migraine attack just waiting to happen.
For more, read: Is there such a thing as a migraine diet? and What's in Your Wiener? Hot Dog Ingredients Explained