Since this is the traditional time of year to look back, we're going to do just that. Many articles here from past years continue to be very popular. Here are a few of the top posts from past years, most popular first.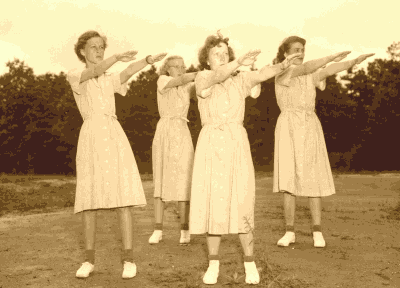 Why You Should Ignore the "Daith Piercings for Migraine" Hype: One of the most controversial posts ever, this one led to some interesting conversations. I responded to some of the comments in Daith Piercings: A Case Study in Comments. Many people commented on their mostly positive experienced with daith piercings in Daith Piercing for Migraine: Resources and Updates, but we're still waiting for formal trials.
Aura Eye Symptoms – Have You Seen THIS?!: This very simple post about various types of visual aura in migraine is worth reading for the comments alone.
5 Signs You have Retinal Migraine: This post has consistently been a favourite, and has spawned various follow-up posts, including But my doctor says… (retinal migraine and dealing with different diagnosis) and the most recent Ocular Migraine Symptoms
Nortriptyline for Chronic Pain: Another fairly simple post from the past that has resulted in (as I write) 76 comments, making the comments worth the read if you're interested in nortriptyline treatment.
Getting a Headache right after Drinking Alcohol?: Should you be concerned? Yes! This is a quick read for those concerned about these sudden headaches, which are not the same as hangover headaches.
Get a Headache after Working Out?: Obviously a huge issue, as well over 100 comments will attest to. There's an updated and simplified version of the information in this graphic: Exercise Headache: 9 Tips (Graphic).
Migraine after Sun Exposure?: If you're exercising outside, this could mean a double-whammy.
My Hair Hurts! Migraine and Allodynia: This post on a nasty migraine and cluster headache symptom has been visited thousands of times. It has actually been a regular topic of conversation here.
Aneurysm and Headache: 9 Ways to Know if I'm in Danger: A question many of us ask at one time or another. Take the time to read this article carefully if you're concerned.
Thanks so much for your involvement in our community! Let's continue to fight back against headache disorders in 2018!