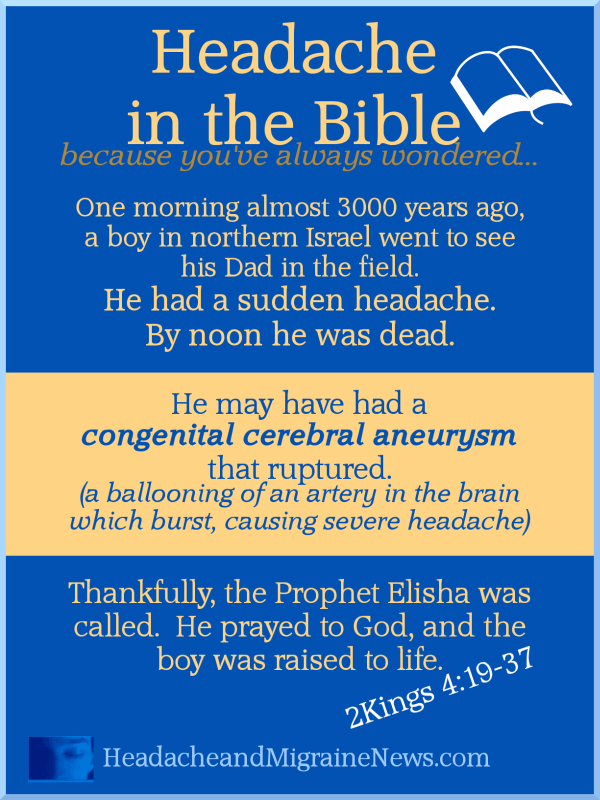 One morning almost 3000 years ago, a boy in northern Israel went to see his Dad in the field. He had a sudden headache. By noon he was dead.
He may have had a congenital cerebral aneurysm that ruptured (a ballooning of an artery in the brain which burst, causing severe headache). Thankfully, the Prophet Elisha was called. He prayed to God, and the boy was raised to life.
More on cerebral aneurysms here.