It's certainly time for some good news – so as we near the end of the year, it's time for a story of a battle against migraine that was won.
No, it's not a story of migraine that was cured, but – well, let's tell the story.
This is the story of Dr. Susan Hutchinson. As a doctor in her mid-30s, she started experiencing headaches. Sinus headaches? Just bad headaches? I'll just have to deal with them …
That approach didn't work well – but using migraine medication did help. That's when she realized that it was migraine.
This set Dr. Hutchinson on the road to more personal and professional study. Dr. Hutchinson became a specialist in the study and treatment of migraine and headache, and in 2007 founded the Orange County Migraine & Headache Center. You can find my review of one of her books here.
Knowing that exercise is an important way to fight migraine, Dr. Hutchinson slowly began to work on swimming and cycling. Going slowly is important for migraine patients – that is, increasing your exercise and training slowly.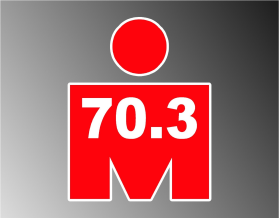 Earlier this year, the Ironman 70.3 competition was held in Imperial Beach, California. The 70.3, or Half Ironman, is a marathon 113km/70.3mi long, including a swim of 1.9km (1.2mi), a 90km (56mi) bike ride, and a 21.1km (13.1mi) run.
After a long time of training and preparing, Dr. Hutchinson qualified for and entered the competition. It was her goal for her 60th birthday.
Then the morning of the event arrived – and so did a migraine attack.
She was prepared – she quickly took an abortive medication for migraine, and was able to begin the race.
Not only did she complete the race – she placed first in her age category! Congratulations!
This story doesn't tell us that a certain medication is that answer, or that with sufficient exercise every migraine patient can win an Ironman race. Although, of course, these things have helped a lot of us.
But for many, just getting a few chores done in a given day will be a major triumph.
But maybe we need to celebrate those triumphs more than we do. Everything from one less migraine attack a month, to successfully going to an event you might have missed in the past, to winning an Ironman competition or seeing major improvements in your health.
Let's cheer for people like Susan Hutchinson, and let's cheer for one another when those big and small steps are taken.