Our latest poll asked this question: Other than your head, where else do you sometimes/always experience pain during a migraine attack? (choose as many as apply)
The results were not surprising, but they do reinforce what a complex disease migraine really is. Here are the stats, with some comments.
During I migraine attack, I also have pain here:
Neck (83%): The question with all of these is – does the pain come from the migraine attack, or is there a related cause. Or, for example, does the cause of neck pain also trigger the migraine attack? There's no doubt that neck pain (and neck stiffness) come along with migraine. For more on neck pain, read Methods that are Really Fighting Neck Pain and Get rid of neck pain!
Face (60%): Facial pain is very common in migraineurs. In fact, in rare cases facial pain is the main pain in a migraine attack. Sometimes, migraine is mistaken for sinusitis because of the pain in the sinus area. See Migraine: Does your face hurt?
Stomach (37%): Another very common issue in migraine, and again, stomach pain (abdominal pain) may be the main symptom in your attack. This is especially common in children. Read about abdominal migraine here.
Back (32%): Back pain is another prime suspect when it comes to migraine triggers. Could pain and tense muscles trigger (not cause) an attack? Also, could your body's reaction to migraine pain cause back pain? I think the answer to both could be yes. Read Dissolving tension.
Arms (22%): This was an interesting response that I hadn't given much thought to. But I do know that migraine can cause pain from head to toe – been there, done that. But why is arms so high on the list? What are your experiences with this?
Skin (19%): Sensitive and painful skin is very common in migraine. The technical term is cutaneous allodynia, and it commonly strikes on the scalp and arms. Combing your hair or wearing a shirt can be very painful. Read My Hair Hurts! Migraine and Allodynia
Other (16%): As I said, head to toe. And I could say inside to outside.
These were the most common answers. However, visitors also included hands (14%), legs (12%), chest (12%), fingers/toes (12%), feet (8%), and finally pelvis (6%).
I've taken to saying that migraine attacks can cause pain all over the body – and they really can. It's time to bust the myth that migraine is a bad headache. Oh yes, migraine often brings on bad headaches – really bad – but that's not all.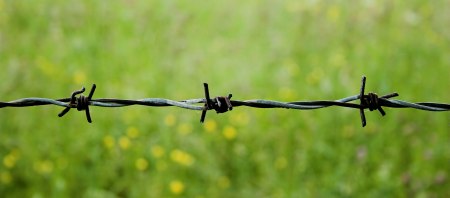 Be sure to take our new poll on migraine triggers!