Would you believe – a gluten-free, casein-free diet for migraine? And … um … just what is that, anyway?
First, let's back up a step. There are a host of diets for migraine. Actually, I'd like to talk more about that in a future post. But let's start by saying many are sceptical about these diets.
For one thing, it's hard to get long term, scientific data about these diets. For another – they simply don't work for everyone, no matter what some people claim.
On the other hand – diets do work for some. From my research, I remain strongly convinced that diet should be one of the key factors in your migraine treatment.
The other day I got an email from Carolyn. She says she has been migraine-free for 6 years, and healthy overall, due to a gluten-free, casein-free diet (otherwise known as the GFCF diet).
This diet is often talked about when it comes to autism and even schizophrenia. But migraine also comes up occasionally as a "symptom" in people who could benefit from the diet.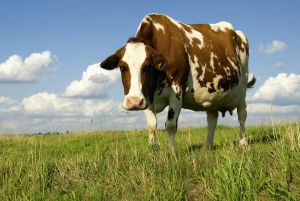 GFCF – Whooo, ME?!
If you break it down into two diets, you have two that are more commonly recommended for migraine. First, the gluten-free diet, which we've talked about before.
Casein is found in milk and cheese. And yes, I've heard people recommend cutting out dairy to stop migraine attacks as well (our friend Carolyn cut out beef as well, but that's not standard for the GFCF diet).
It's even harder than you think – many "dairy-free" diets still contain casein, including soy products.
The Theory Behind it All
Why this combination of gluten and casein? It's a tricky question. If the diet does work, why?
The theory is that the GFCF diet limits opiate peptides in the body, which may be interfering with certain neurological functions of the body.
However, at this point we need more information before we can confirm exactly what is happening.
When it comes to autism, some researchers believe that this indicates a gut-to-brain connection, something that is very probable in migraine, as we've discussed before.
Giving it a Try?
First, if you've tried a GFCF diet for migraine, please let us know how long you have been/were on it, and the results.
If you're thinking of giving it a try, you already know it will be a challenge. You'll need to do research before-hand, get products and recipes together that will make things easier, and try to find people who can support you.
You might want to try things one step at a time. Carolyn said that she started with a gluten-free diet, and found that her migraine attacks diminished. Then she moved on to the gluten-free casein-free diet ("everything from a cow", in her case).
When used for children with autism, the diet is often started the other way around (or, all at once) – casein-free first, then gluten free.
You may or may not see a change right away, and as with many things you may feel worse before feeling better. Carolyn gave a good suggestion – commit to 6 months and see how it goes.
Planning is crucial. Talk to your doctor. While she may not understand, she at least needs to know you're going to try this.
Do your research. Just cutting out milk and bread is not enough – gluten and casein are in a great many products – but that's far beyond the scope of this post.
Again, if you've tried this diet, especially if you've tried it for migraine, we want to hear your experiences! Please, leave a comment, or contact me here.
To start more research on your own, read WebMD's Gluten-Free/Casein-Free Diets for Autism, and check out The Big GFCF "FAQ's" (hey, migraine is even mentioned there once!)