Patients want to get treated, doctors want to treat them. But one of the biggest challenges is simply telling your doctor what they need to know.
Your doctor may not have a lot of time. Or, she may not know what questions to ask. Or, you may forget something under the time constraints at the doctor's office.
Wouldn't it be nice if you could have a migraine expert that you could call on first, who had all the time in the world to discuss your symptoms with you? And then that expert could put the most important information into a nice, compact package and give it to your doctor?
Ah yes, in a perfect world. But actually, there is something similar that already exists.
It's a website called BonTriage, and it was developed by migraine experts. Actually, it's still being developed and improved, which should give you some peace of mind as our knowledge of headache disorders is growing day by day.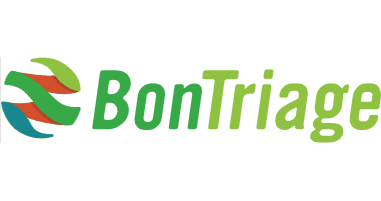 The concept is simple. You go to the website and you are asked some very specific questions about your symptoms. Very specific. Remember, the idea is to get lots of information that your doctor could easily miss, and find the information that will be most important to know.
So don't expect to sit down for 5 minutes and answer a few simple questions. It will take some time. (Actually, there is a "short" version, but it's worth your time to do all the steps.) Remember, this is time you're saving in the doctor's office.
Once you're done, you'll have a printable page that you can take to your doctor.
Even if you've already been seeing a doctor, this is a great way to breath fresh air into your conversations. Or, if you're going to see a specialist, or a chiropractor, or another health professional, bring this along. It will give you a head start.
This is not a "perfect" solution – the computer cannot diagnose you. It is, however, a conversation starter. And if you're willing to use it, it could be a great help.
To try it now, go to the assessment page for BonTriage here.