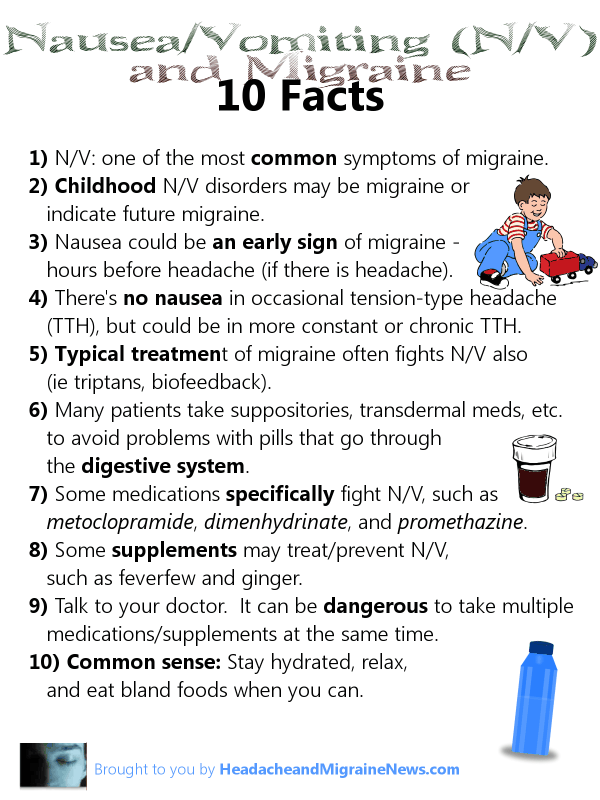 N/V: one of the most common symptoms of migraine.
Childhood N/V disorders may be migraine or indicate future migraine.
Nausea could be an early sign of migraine – hours before headache (if there is headache).
There's no nausea in occasional tension-type headache (TTH), but could be in more constant or chronic TTH.
Typical treatment of migraine often fights N/V also (ie triptans, biofeedback).
Many patients take suppositories, transdermal meds, etc. to avoid problems with pills that go through the digestive system.
Some medications specifically fight N/V, such as metoclopramide, dimenhydrinate, and promethazine.
Some supplements may treat/prevent N/V,such as feverfew and ginger.
Talk to your doctor. It can be dangerous to take multiple medications/supplements at the same time.
Common sense: Stay hydrated, relax, and eat bland foods when you can.
For more, check out Migraine nausea, Nausea – still a Major Migraine Problem, and for specific general information on the headache disorders mentioned above, the 2nd Edition of The International Headache Classification.