This month The International Association for the Study of Pain (IASP) wrapped up it's Global Year Against Headache campaign.
Every year the IASP focuses on one type of pain in order to encourage discussion and research. A number of countries took part this year, including Australia, Canada, Iran, New Zealand, and the United Kingdom.
Below are some of the posters that were created to raise awareness. Thanks to the IASP and so many other people and organizations around the world for raising awareness!
Read more about The Global Year Against Pain here.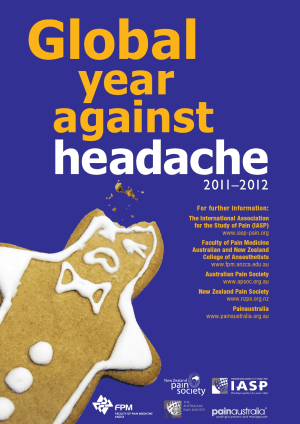 Australia and New Zealand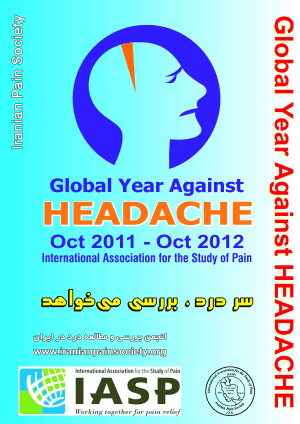 Iran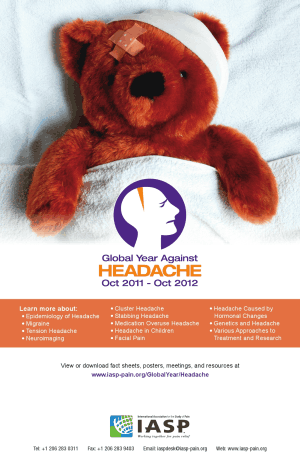 IASP