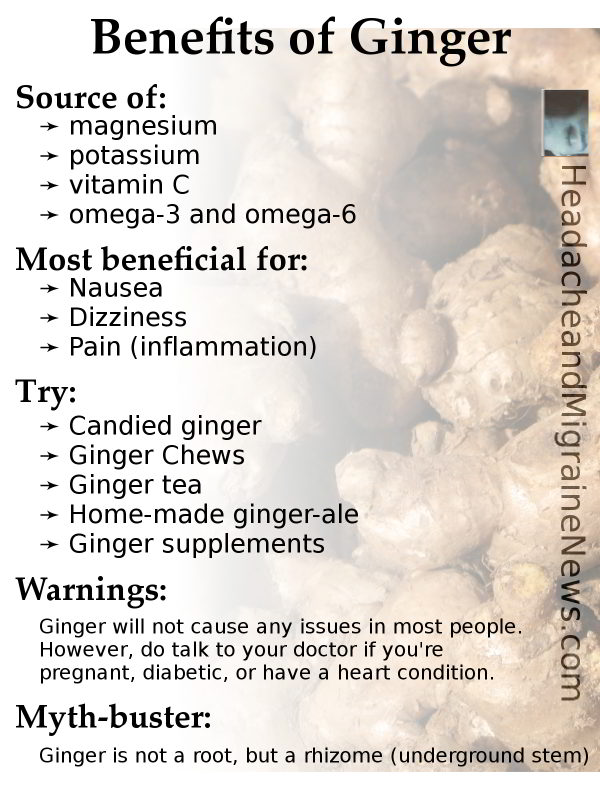 Ginger can help fight migraine symptoms and may even help prevent migraine.
Source of:
magnesium
potassium
vitamin C
omega-3 and omega-6
Most beneficial for:
Nausea
Dizziness
Pain (inflammation)
Try:
Candied ginger
Ginger Chews
Ginger tea
Home-made ginger-ale
Ginger supplements
Warnings:
Ginger will not cause any issues in most people. However, do talk to your doctor if you're pregnant, diabetic, or have a heart condition.
Myth-buster:
Ginger is not a root, but a rhizome (underground stem)
More information: