Omega-3 supplements are recommended by many doctors, not just for general help but also to help fight migraine.
But it's easy to spend your money on something that really won't be a big help. So here are some tips to help you get the most out of your omega-3 supplement.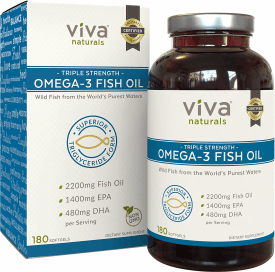 Take your supplement with food. In fact, a fatty meal is your best bet to make sure the oil is absorbed. Good fats, of course. Whatever that looks like for you. But just be aware that you will absorb the oil far better with a hearty bacon and eggs breakfast than with a glass of skim milk.
If possible, use fish oil. If you're a vegan, you won't want to go this route. But if you can do it, this is probably your best bet.
Take with a healthy, balanced diet. It's best to get your nutrients from food. Supplements are "supplements", not "replacements". Eat a healthy diet low in processed foods and high in fruits and vegetables. For omega-3 foods, try omega-3 fortified eggs, fish, ground flax seed, chia seed, and hemp seed.
Choose the right brand. Consumer Lab recently tested many different brands for accuracy on the label, freshness, etc. See below for some of the recommended brands.
Watch for EPA + DHA. These amounts should be on the label. 1000mg of fish oil is not the same as 1000 of the EPA/DHA combination. For plant based supplements, look for the ALA amount.
People with migraine often opt for the higher concentration omega-3 supplements. Consumer Lab recommends Viva Naturals Omega-3 Fish Oil. Viva Naturals is tested to avoid contamination (mercury, PCBs, etc) (and Consumer Lab confirmed this), is fresh, and is also the lowest-cost approved fish oil in its category.
Although not certified gluten-free, this supplement is made gluten free in a dedicated gluten free facility.
This brand also received an "A" ranking from Labdoor (the brand was then "Viva Labs", but according to the company the product hasn't changed).
For certified gluten-free versions, try OmegaVia Pharma-Grade Omega-3, which is also enteric coated (which should help with absorption), or GNC Triple Strength Fish Oil, also enteric coated. As with the Viva Naturals brand, they were tested for contaminants and freshness.
The OmegaVia brand also made the top 5 in the Labdoor rankings.
Some brands that were not approved included Kirkland Signature, NutriGold, and Vitacost brands, because they contained less EPA/DHA than it said on the label, and/or they contained contaminants.
If you're going to take omega-3 supplements this year, save your money and get the most out of what you buy. Following the above instructions can result in getting several times better absorption – much more benefit for your money!