Sometimes the most simple solutions are the best. That's the theory behind the Icekap, a heat/cold therapy for migraine that keeps things simple.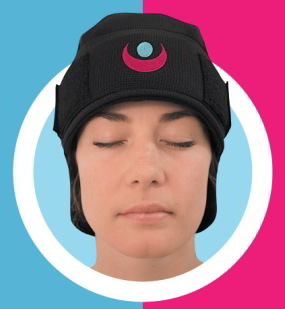 Cold and heat are common and very effective migraine treatments, if used properly (and what is "proper" may vary from person to person). The challenge, however, is getting the right temperature to the right part of the body with a minimum of mess and stress.
We've seen caps to provide cool temperature for migraine before. The Icekap has a number of positives combined into a simple product.
First, there's the Icekap itself – adjustable, easy to put on, and with a nice little hole for those with pony tails. 🙂
Next, the ice packs, which go into the Icekap. Keep them cool – swap them out and keep the Icekap cool.
Wait! The "ice packs" can also be "heat packs". Just stick them in the microwave or cover them with hot water.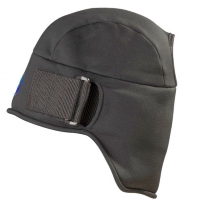 Now because the Icekap is "adjustable", it can also provide pressure therapy, a time-honoured way to lessen migraine pain.
And there's one bonus. You can also purchase some essential oil, especially for migraine, to use along with the Icekap.
Cooling down can also help with insomnia, a common problem for migraine patients.
I've seen a lot of products like this over the years, but what I've seen so far from the Icekap is excellent. And this from a small start-up in Canada. This is why patients, not just experts, hold the key to fighting migraine.
Have you tried the Icekap? How have you used it? How has it helped the most?
Here's a quick video with more information.