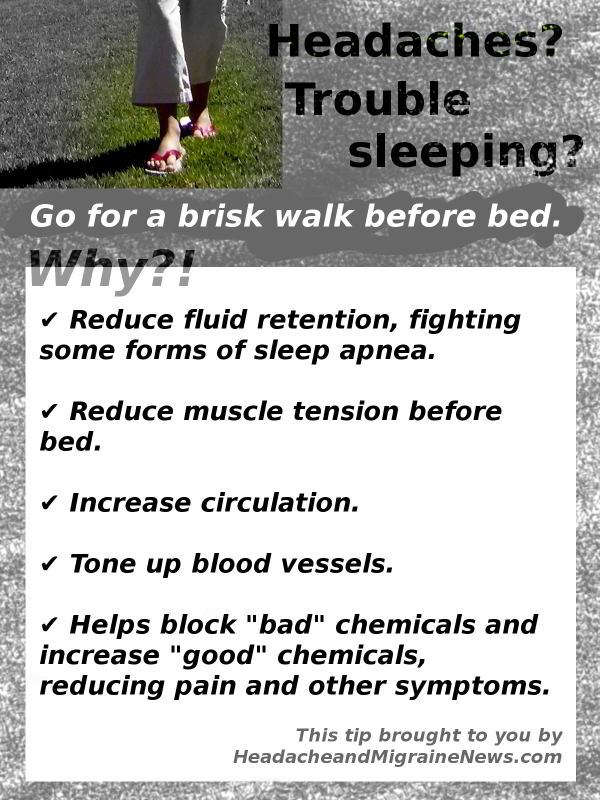 A brisk walk before bed can reduce headache, sleeplessness, and symptoms of migraine. It can…
Reduce fluid retention, fighting some forms of sleep apnea.
Reduce muscle tension before bed.
Increase circulation.
Tone up blood vessels.
Help block "bad" chemicals and increase "good" chemicals, reducing pain and other symptoms.
For more, read A Sleep Apnea Mystery Solved?