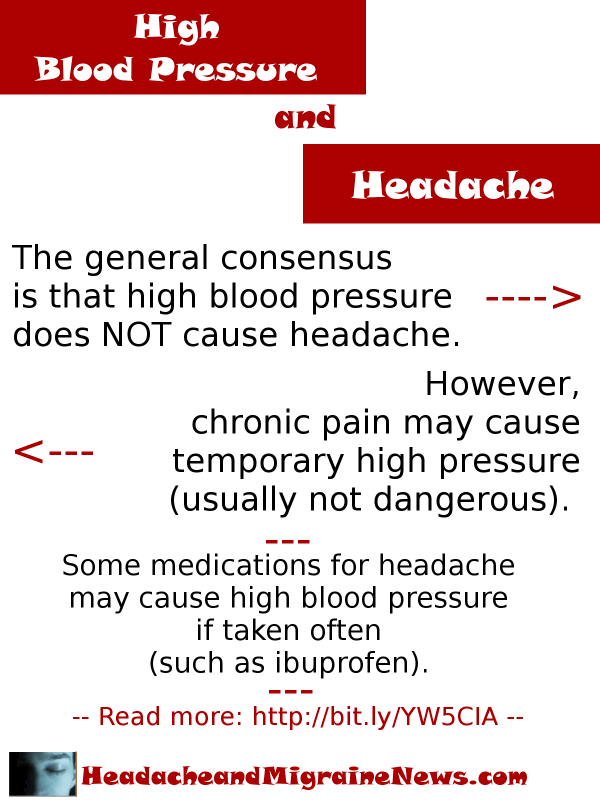 The general consensus is that high blood pressure does NOT cause headache. (I could add that it could be the case in rare and serious situations – the times when your blood pressure is so high that you need to go immediately to the emergency room).
However, chronic pain may cause temporary high blood pressure (usually not dangerous).
Some medications for headache may cause high blood pressure if taken often (such as ibuprofen).
Read more at Is High Blood Pressure Causing My Headache?