Considering the number of people who suffer from migraine, you would think that there would be more movies and music and theatre dedicated to struggling with the issue. Unfortunately, that's not the case.
And when migraine does appear in film, it's often misportrayed.
So it's good to see migraine being taken more seriously, as Dr. Edmund Messina takes the director's chair again and brings us Lily's Mom, a story of migraine and the impact it has on a woman and her family.

The Story
First, a brief introduction. The main character is, of course, Lily's Mom – Mary Jones (played by Kimberly Harsch). She's married, and has a daughter (Lily, of course – played by Jessica Butler) from a previous marriage.
Nearby live her Mom (who also has migraine) and her sister who cares for her.
Mary has a demanding job, a boss who doesn't understand, and a friend who is worlds apart from her. She also has a therapist
The characters, generally speaking, are very believable and real. There are, in my opinion, a couple of exceptions.
First, there's the "natural therapist". Now, trust me, I've seen the good, the bad, and the ugly when it comes to various kinds of therapy. But in the movie, this guy is so far out there that he's going to need a telescope to see reality. All right, I'm not going to promise that someone like that doesn't exist – somewhere – but there are also some excellent alternative health care professionals who have helped many. There's a danger that we write off everything that isn't mainstream health a little too quickly.
The other character that I found a little unbelievable is Lily herself. She's real cute and sweet – all the time – and although we hear a little about her struggles, we see very few of them. No wonder the movie is called Lily's Mom – Lily is a saint.

(By the way, this isn't the fault of actress Jessica Butler, who played the part very well. It's just missing from the script.)
Other characters are pretty well done. Dr. Messina has a small role as – well, a doctor! And he's very likeable on the screen, and no doubt in real life as well.

The therapist is also likeable, but sometimes says some things I wonder if a therapist would say. Do they really tell you that you have "a lot of issues" so early in therapy?

The Reality and the Message
There's a lot packed in to Lily's Mom. And as with Messina's former film, it's harsh. And as in real life, everything isn't perfect once we get the end of the film. I won't give everything away, but let's just say that, as the credits roll, I'm wondering if a thug is coming to break Mary's knees, if her husband is at the door with a gun, and her other friends and family are ending up either in jail or in some other unpleasant institution!
And this is one of the challenges of addressing migraine. Yes, there are some people dealing with things like Mary – and worse. Others deal with various aspects that she deals with. So you always risk making things worse than most people's reality or making life with migraine seem too easy.
So don't expect a light uplifting story. Expect to be pushed to think about various aspects of life with migraine.
The story actually focuses less on the symptoms of migraine, and more on the impact it has on a woman's already challenging life. And that is a story that needs to be told.
It brings up the reality of migraine in ways many of us will relate to. For example, every time someone asks a question about migraine to Mary, and she struggles to answer, I feel it. Do you still get those headaches? How are the headaches doing? How's you're head? I take it you're feeling better, right?
And there's the whole story of watching other peoples' lives – lives that maybe you secretly wish you had.
Or the issue of comparing yourself with other migraineurs or others in general – and the temptation to judge them too harshly.
Bringing the issues forward for discussion is maybe one of the biggest strengths of the movie. In other words, asking questions rather than answering them.
But there is a message as well. And that message is – learning to become your own advocate.

The idea is featured in a conversation between Mary and Lily:
Lily: Mom, what are you reading?
Mary: Um, just some research I did on the internet about headaches.
Lily: Why do you have to learn this stuff? Is it like homework?
Mary: Oh, well – the best way to get healthy is to help yourself, right?
Lily: I thought the doctor was helping you.
Mary: He is. He's the one who told me I had to be my own advocate.
Lily: What's that?
Mary: An advocate is a person who helps themselves. Or, someone who helps someone else.
It's a bumpy road – that road toward being your own advocate. Life doesn't slow down for you, or start being predictible. You don't always say or do the right thing. But your family and friends don't know what you need the way you do. It's essential.
If there's anything that I felt was missing from the movie, it's finding the other advocates – those who help others – who help you. Sure, Mary has a doctor, and a therapist. Eventually a lawyer. But she's going to need more than that. She will probably need other health professionals. And what about friends? And God?
All right, some of my readers would balk at that last one, but this movie shows real life to such a degree that there's no doubt Mary is going to need more than just a few visits to various offices to solve her problems.

Should I watch it? Why?
In the end, I would recommend Lily's Mom. In some ways, I think I liked Life and Migraine better (a previous docudrama directed by Daniel Messina and Dr. Edmund Messina), which told more stories of various migraine and cluster headache sufferers.
But this movie plays a different role. It shows us that migraine disease does not occur in a vaccuum. Sure, it would be a lot easier to deal with migraine if that's all we were dealing with. Why don't you just see a doctor? Why don't you just take a day off? Easy to say – but what if you've been looking for a good doctor for months? What if that day off means you can't afford the next doctor's visit? What if you have children to raise? Friends in crisis? What if you're sick in other ways?
This would be an excellent movie to watch with close family members and close friends. It might help them see life a little more through your eyes, if you're a migraineur.
So let's give a thank you to Dr. Messina and the cast and crew of Lily's Mom – for thinking outside the box to find new ways to help migraineurs – help us become our own advocates, to understand ourselves better, and to help others understand a friend or family member with migraine just a little more.
Lily's Mom is on sale here.
Lily's Mom is also available to download, purchase or rent here.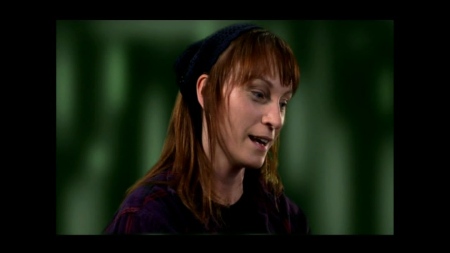 These other posts might relate: