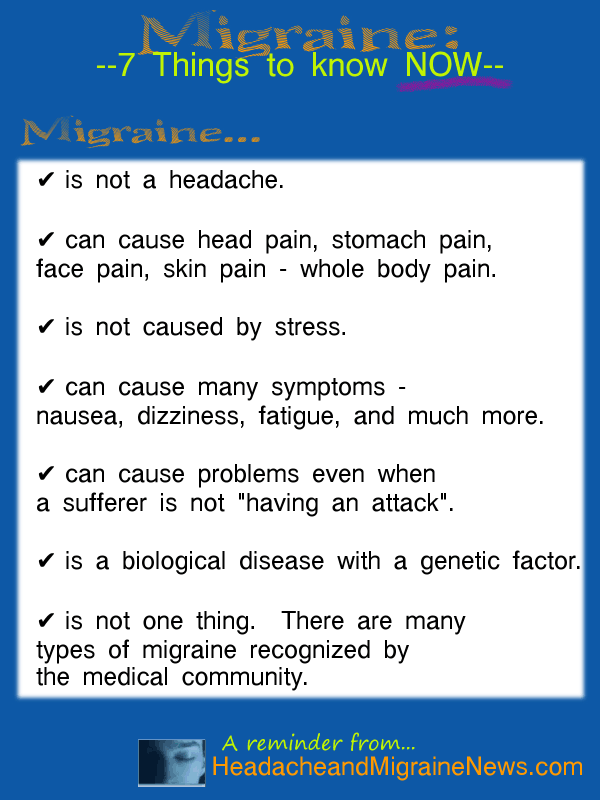 My first attempt to get across some key information for non-sufferers. What would you add?
Migraine: 7 Things to Know NOW
is not a headache.
can cause head pain, stomach pain, face pain, skin pain – whole body pain.
is not caused by stress.
can cause many symptoms – nausea, dizziness, fatigue, and much more.
can cause problems even when a sufferer is not "having an attack".
is a biological disease with a genetic factor.