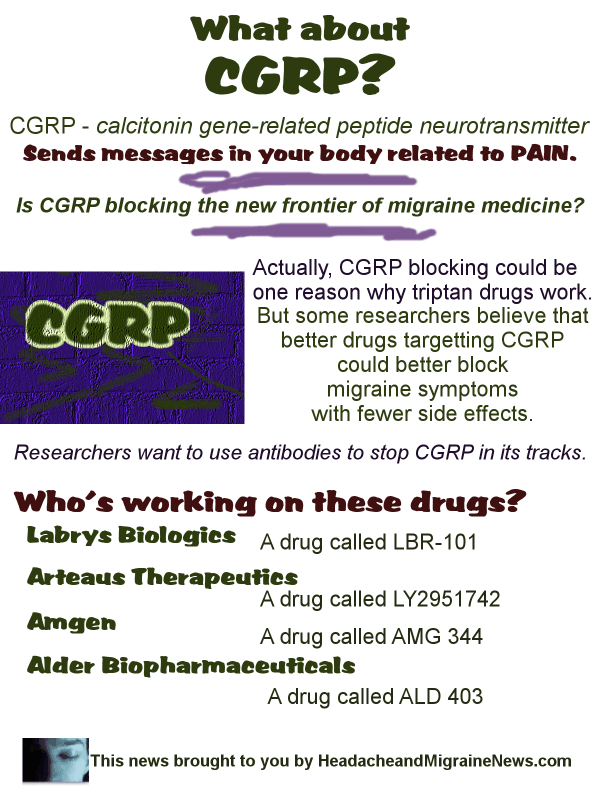 CGRP – calcitonin gene-related peptide neurotransmitter. Sends messages in your body related to PAIN.
Is CGRP blocking the new frontier of migraine medicine?
Actually, CGRP blocking could be one reason why triptan drugs work. But some researchers believe that better drugs targetting CGRP could better block migraine symptoms with fewer side effects. Researchers want to use antibodies to stop CGRP in its tracks.
Who's working on these drugs?
For more on CGRP and these upcoming drugs, read The Secret of CGRP and Place your bets–A horse race emerges in the migraine space
Currently recruiting for clinical trials: Amgen's AMG 334