Fluorescent lights have been a bane of headache patients for a long time. Outdated workplaces that still rely primarily on fluorescent light are still out there, and you may be working in one.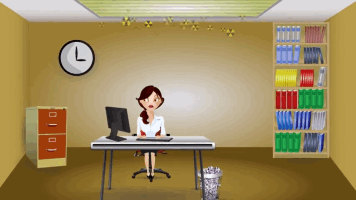 Though many employers can't afford to change the lighting right away, there is another solution – a simple filter that cover the tubes, or the whole panel at once.
The advantage is that these filters do not need to be replaced, they cost a lot less than replacing the lighting system, and they can even be used just in specific rooms (the ones you work in).
If you live in the United States, you have a chance to win four of these filters! Keep reading for more details.
To find out more, check out this video about NaturaLux Fluorescent Light Filters:
So, you would like to win 4 filters? No problem. All you need to do is tell me where you would use your filters, and enter your information into the giveaway page before the end of November 5th 2017 (giveaway now closed). Only US residents may enter.
The panel filters are also available for purchase here: Premium Fluorescent Light Covers
Many thanks to the people at Make Great Light for providing these filters for our giveaway!