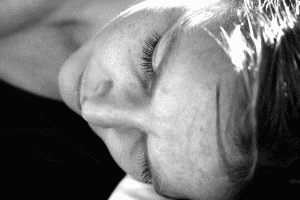 How are headaches related to sleep apnoea (apnea)? Recently someone asked me about the relationship between sleep apnea and migraine, something that I had never looked into in depth.
Of course, it's well known that there's a solid relationship between cluster and sleep apnoea. Some studies show that 80% of cluster patients may also suffer sleep apnoea. Those with this disorder actually stop breathing repeatedly in their sleep. The fact that it's far more common in men than women may relate to the correlation with cluster, which is also more common in men. (Read more about sleep apnea at the Mayo Clinic)
When it comes to migraine, we do know that sleeping problems in general can trigger attacks. Diane Stafford and Dr Jennifer Shoquist write in Migraines for Dummies: Too much sleep, or too little, may lead to a migraine. Any type of off-kilter sleep (insomnia, sleep apnea, and so on) can spin off into a migraine.
A number of things may cause a relation here. It could be the oxygen/carbon dioxide balance, as is suspected when it comes to cluster. It could simply be interrupted sleep. James Weintraub, neurologist and sleep disorder specialist writes: Migraine headaches occur in direct relationship to the number of REM sleep periods that one has during the night. This relationship is even more pronounced with cluster headaches.
Migraine headaches usually occur either during or after REM sleep or in delta sleep which is the deep sleep that we all require in order to feel alert and refreshed the following day. It remains unclear whether the changes in the neurotransmitter or chemical systems in the brain, hormonal influences, or a combination of several different phenomenon are the cause.
It has also been suggested that sleep problems and migraine are both symptoms of an underlying cause, such as low magnesium levels. However, this would probably be the exception to the rule. Migraine attacks are very often directly related to interrupted sleep. And that's one thing I know from experience.
Regarding cluster and sleep apnoea, check out this article recently posted at A ClusterHead's Life.