The link between migraine and stroke is nothing new, but recent research is making it a hot topic once again. In particular, there are increased concerns about the risk of stroke in women with migraine.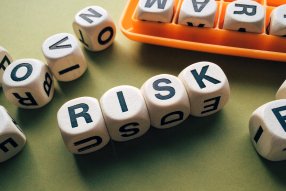 For example, a study published last month in the American Journal of Medicine researched data on women who were evaluated for ischemic heart disease ("hardening of the arteries"). Of those women, anyone who had reported a history of migraine was at a higher risk of a "cardiovascular event" such as stroke or heart failure. (Study abstract: Migraine Headache and Long Term Cardiovascular Outcomes: An extended follow-up of the Women's Ischemia Syndrome Evaluation.)
A study in Turkey (Istanbul University) focused on patients with their first stroke, between the ages of 15 and 50, compared to gender and age matched healthy patients. Frequency of migraine was almost double in the stroke patients. But when different types of migraine were compared, the results were much more specific. The only ones with an increased risk were women with migraine with aura. Another study in the American Journal of Obstetrics and Gynecology suggested that women with migraine with aura who also used hormonal contraceptives were at a significantly higher risk.
(See Migraine as a risk factor for young patients with ischemic stroke: a case-control study. and Use of combined hormonal contraceptives among women with migraines and risk of ischemic stroke.)
Another study out of Harvard University and Massachusetts General Hospital in Boston focused on those who experienced stroke after surgery – again, patients with migraine – especially migraine with aura – were at an increased risk in the first 30 days after surgery. (Migraines tied to increased stroke risk after surgery)
Each of these studies has its strengths and weaknesses, but the research continues to suggest that people with migraine, especially women with migraine with aura, have an increased risk of stroke.
It's important to remember that this is not a high risk, in the sense that you're just guaranteed to have a stroke. If you have migraine, chances are you won't have a stroke any time soon. But, like smoking or a poor diet, migraine does increase your risk. It increases your chances.
So its all the more important to treat your migraine, and minimize other risk factors that you can control.
Finding good treatment for migraine may do more than just alleviate pain – it may decrease your risk of stroke. And some migraine-fighters, such as magnesium, may also fight stroke.
For more on migraine and heart disease, see Migraine and Heart Disease: 7 Critical Things to Know Now