Last year we introduced you to the Cefaly anti-migraine device, a convenient non-drug migraine treatment device.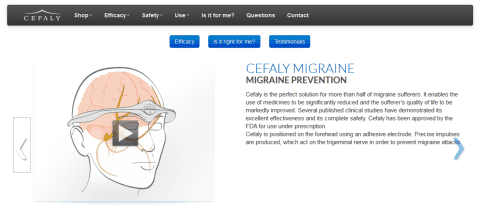 Now Cefaly has a direct US website, with a currently less expensive option than amazon. This is after the
FDA approval
of the device earlier this month.
In order to purchase from the new website, you will need to email a copy of your prescription. At this point, it's unlikely that your insurance will cover the cost of the device.
However, the savings to US customers at the new site will no doubt allow many more to try the device.
Visit the new site at Migraine Prevention Cefaly
via: The Daily Headache