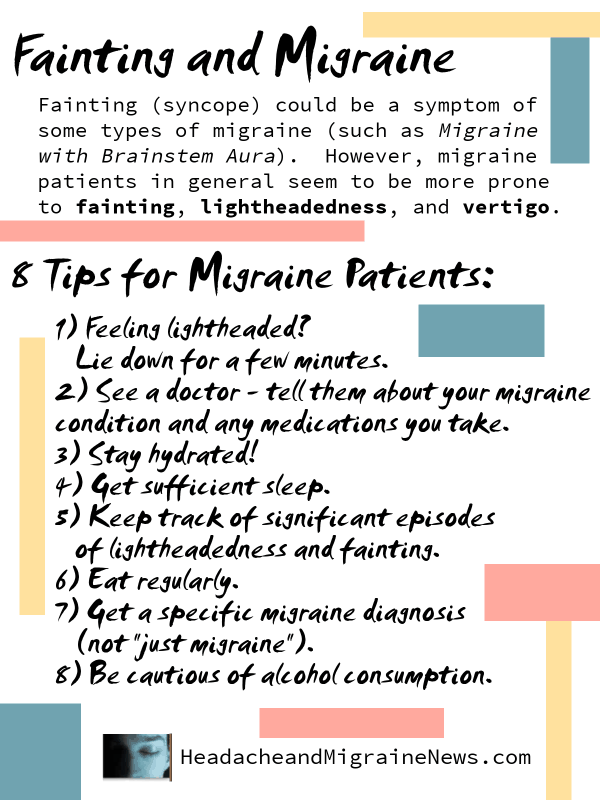 Fainting (syncope) could be a symptom of some types of migraine (such as Migraine with Brainstem Aura). However, migraine patients in general seem to be more prone to fainting, lightheadedness, and vertigo.
8 Tips for Migraine Patients:
Feeling lightheaded? Lie down for a few minutes.
See a doctor – tell them about your migraine condition and any medications you take.
Stay hydrated!
Get sufficient sleep.
Keep track of significant episodes of lightheadedness and fainting.
Eat regularly.
Get a specific migraine diagnosis (not "just migraine").
Be cautious of alcohol consumption.
For more information: