It can be a tremendous challenge to recognize migraine in children. We've talked a lot about symptoms in the past, and if you want a quick review, see this infographic – Does my Child have Migraine? and for more detail, 18 Reasons to Suspect Migraine in Your Child.
A few years ago we talked about a study on "Premonitory" Symptoms of Migraine in Children. That is, what are the warning signs that a migraine attack is starting?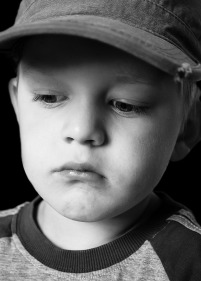 A new study has been done, on the same topic. So let's take a look.
The new study confirms that it was common in children to have two "warning signs", although the number varied. In fact, 85% reported two or more. The most common signs were (most common first):
Fatigue
Mood changes
Neck stiffness
Yawning
Changes in concentration
This fits well with what the past study told us. Fatigue was reported in both as a top sign. "Irritability" was in the earlier study, and that would be included with mood changes here.
Of the top three in the earlier study,"face changes" was a commonly reported premonitory sign in children.
These symptoms not only help children and parents know that a migraine attack is starting, they may also help to confirm the migraine diagnosis. In fact, premonitory symptoms were reported in children as young as a year and a half old!
An interesting side note. The most common childhood episodic syndrome associated with migraine was a history of infantile colic. You can read more about migraine and colic here. 31% of these children had had colic.
You can read the full results of the study here: Characterising the premonitory stage of migraine in children: a clinic-based study of 100 patients in a specialist headache service
Note: One of the study authors was Dr. Peter Goadsby, who will be a speaker at the Migraine World Summit 2017. Get your free tickets to view the event online here.